Travel
Hostelworld
When I'm traveling alone, I often like to use Hostelworld because they allow cancellations up to 24-48 hours in advance, which gives me the flexibility to jump from place to place without having to commit to one hostel for too long.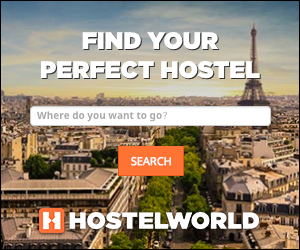 Couchsurfing
CS is a network of travelers that open up their homes to other travelers to stay with them for free. I tried it and loved it. Read about my Couchsurfing experience in Spain here.
Blogging
How long have you been blogging?
Do you make money from blogging? How much?
How do you start?
What are the requirements?
All your blogging questions answered HERE.
Books
Finding Your Own North Star by Martha Beck (for those of you who are lost)
The War of Art by Steven Pressfield (for writers and artists)
A Million Little Ways by Emily P. Freeman (for artists)
Be A Free Range Human by Marianne Cantwell (for anyone who wishes to quit 9-5)
Motivation
Disclaimer: This page contains affiliate links of products that I use. If you click on them to buy it, I'll earn a commission but it will not cost you anything extra. Of course, you do not have to buy them from me at all but if you do, it is much appreciated. Thank you.